Public Indoor Market
Open Tuesdays & Fridays from 2-7pm
Fresh Produce, Poultry, Eggs, Cheese, Coffee,
*Roadside Stand Open Daily 10-7*



Stay Connected!

Like us on facebook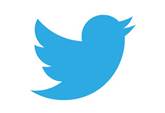 Follow us on Twitter
Email List Sign-Up
Might you have an interest in purchasing shares at a later time, or are you just interested in keeping up with events at Living Hope CSA? We'll be sure you stay connected.
We are pleased to partner with: